In search of funding for a historic preservation? Begin here to verify eligibility:
How We Can Help
The Jeffris Family Foundation assists the development of historic sites for non-profit organizations in small towns and cities in the eight states of the Midwest: Wisconsin, Minnesota, Iowa, Missouri, Illinois, Indiana, Ohio, and Michigan.
We do not fund advocacy, adaptive use, feasibility studies, or other preliminary studies seeking to define a preservation strategy for a property. Only projects where site control is assured and a commitment has been made to a viable preservation strategy will be considered.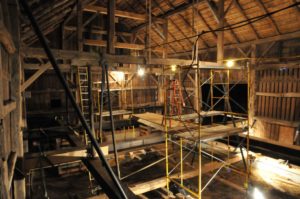 The Jeffris Heartland Fund provides matching grants for advanced planning studies for historic preservation projects preparing for a capital campaign and a restoration project.
Learn More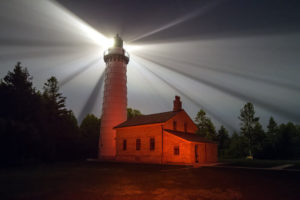 Capital Campaign Challenge Grants are made to invited projects which have completed their planning and are ready to launch a capital campaign.
Learn More
In the news
23

Mar

The Jeffris Family Foundation is pleased to announce that the Friends of First Christian Church and the Landmark Columbus Foundation has raised the $1.1 million

Read more
What some of our partners and peers have said about us:
[The Historic Structure Report] has been one of the most rewarding projects that I have worked on at the Ellwood House. Each member of the HSR team brought together compelling and useful information to get us all excited about the work. I'm so glad that you require the document as part of working with the Jeffris Family Foundation. I now realize why it is a requirement and see how valuable the HSR is for current work and future planning. Thank you for your financial support, helpful advice, and access to your foundation's directors throughout the process.

Brian Reis, Executive Director, Ellwood House Museum

The Jeffris Foundation became an integral partner as our firm led a multi-disciplinary project team in the creation of a Historic Structure Report that detailed the historic character of the Cana Island Lighthouse and provided recommendations for rehabilitation improvements.

Allen Washatko, Kubala Washatko Architects, Inc.

The Jeffris Family Foundation has made an extraordinary commitment to historic preservation. Their capital grants to preservation projects in small towns across the Midwest provide the critical margin that allows high quality restoration efforts to be successful, and their challenge grant strategy inspires others to help fund those projects too.

David J. Brown, Chief Preservation Officer and Executive Vice President, National Trust for Historic Preservation

Preserving Wisconsin's history requires vision, commitment and investment. It is gratifying to be able to work with a foundation like the Jeffris Family Foundation that values and facilitates community and statewide commitment toward preserving Wisconsin's history.

George Vogt, Former Director, Wisconsin Historical Society

Without the generous offer of a challenge grant by the Jeffris Family Foundation this important local architectural treasure would have been lost.

Thomas B. Hanlon, Director, Department of Cemeteries, Diocese of Madison

Wisconsin is doubly blessed to have both significant architecture and a homegrown foundation concerned for its preservation and restoration.

Gail Caskey Winkler, Decorative Arts Consultant, LCA Associates

We found working with the Jeffris Foundation to be very easy. They are very hands off the day to day activities, but did provide several useful suggestions that we incorporated into the work plan.

Steve Woods, Project Administrator and Grant Writer, Dinesen House

As a historian and archaeologist, I do not usually encounter a donor or private individual who so obviously respects and encourages academic scholarship as a means to accurately identify and restore the past. It is a pleasure to be working on a project where establishing and maintaining historical integrity is a requirement and not an afterthought.

Leah Rosenow, Project Manager, Mid-Continent Railway Historical Society and Museum

Interpreting and conserving historic finishes are not inexpensive skills. Through its challenge grants, the Jeffris Family Foundation has encouraged and enabled smaller museums and historic sites to devote close attention to restoring historically accurate finishes. It has been a pleasure working with a foundation dedicated to quality preservation.

Bob Furhoff